AliExpress is a global online marketplace owned by Alibaba Group. It offers a wide range of products at competitive prices, with buyer protection and direct communication with sellers. Popular for its extensive selection and affordable prices.
Introduction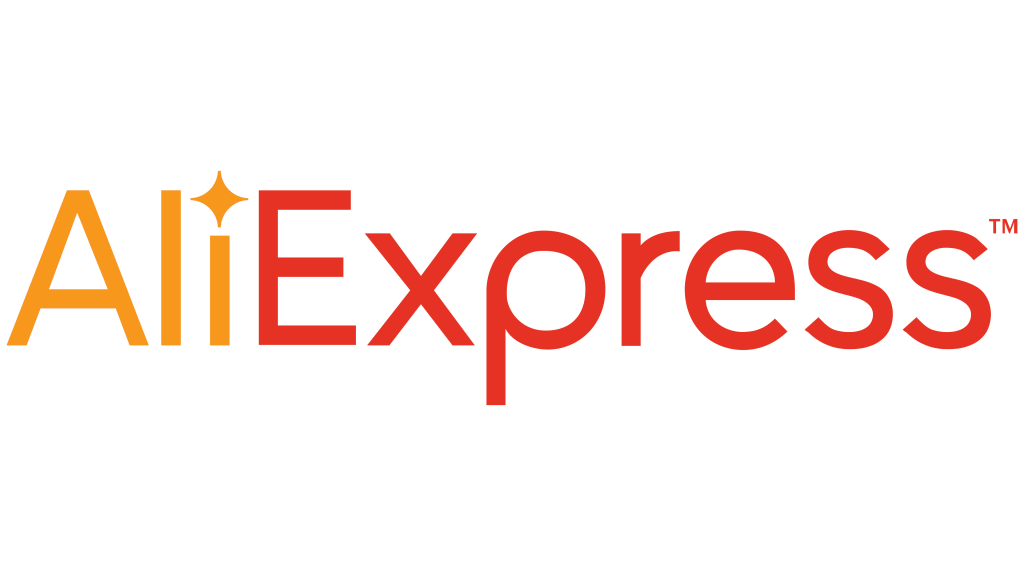 As the popularity of online shopping continues to soar, AliExpress has emerged as a major e-commerce platform offering a vast array of products at competitive prices. Furthermore, shoppers from Nigeria have enthusiastically embraced AliExpress, making it essential to understand the trending products available on the platform and the best methods for making payments. In this article, we will delve into the exciting world of trending products on AliExpress and provide a comprehensive guide on making secure payments from Nigeria. By exploring these insights, Nigerian shoppers can confidently navigate AliExpress, ensuring a seamless and rewarding online shopping experience.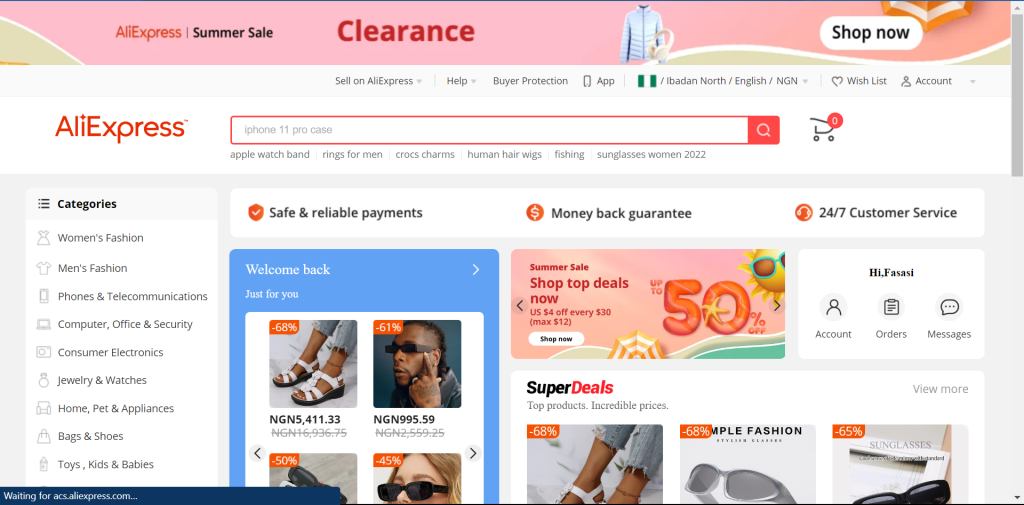 Discovering Trending Products on AliExpress
AliExpress boasts an extensive collection of products that are currently trending among shoppers. Here are some notable examples: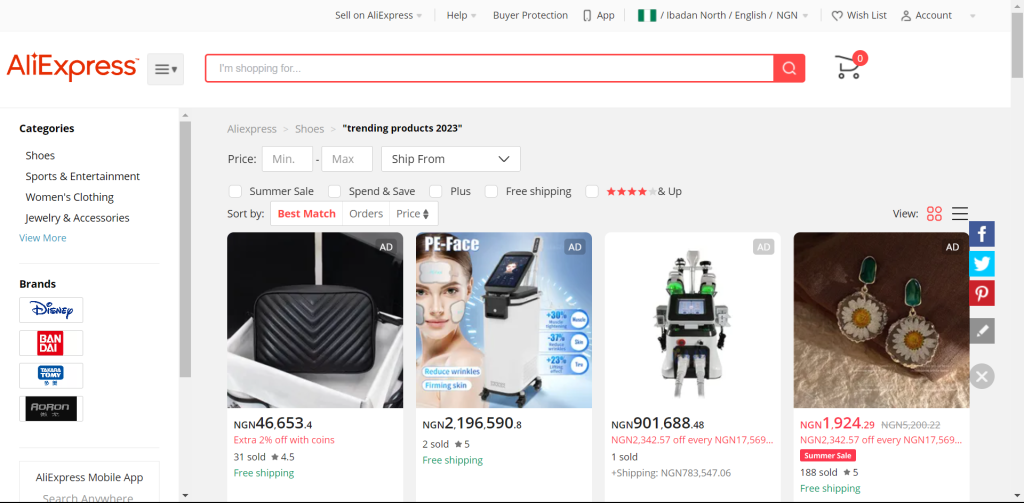 Summer Slippers Women Flat Luxury Outdoor.
2023 New Trending Portable Cavitation RF Slimming Machine Weight Lost Body.
2023 Summer New Women Sandals Fashion Ladies Solid Peep.
Skyrim Stainless Steel Snake Chain Necklace for Women and Men in Gold Color.
The tote bag For Women Crossbody Female Handbag.
Thick Platform Bathroom Home Slippers Women Fashion Soft Sole.
2023 New Fashion Charms Clogs Thick Sole Outdoor Women Slippers.
ZENOTTIC Polarized Sunglasses Shade for Women & Men.
Making Payments from Nigeria
AliExpress offers several payment options to cater to the needs of Nigerian shoppers. Let's explore the most common methods.
Debit/Credit Cards:
AliExpress accepts popular Nigerian debit and credit cards, including Visa, Mastercard, Verve, and American Express. Ensure your card is eligible for international transactions by contacting your bank beforehand. You should find a reliable Virtual dollar card. I use a cardify virtual dollar card.

PayPal:
While PayPal was previously not a widely accepted payment method on AliExpress, it's essential to verify if this option is now available for Nigerian users. Check for updates on AliExpress's payment methods page or contact AliExpress customer support for the latest information.

Bank Transfer:
Some Nigerian banks may offer direct payment options for AliExpress purchases. Contact your bank to inquire if they provide this service and follow their instructions for making payments via bank transfer.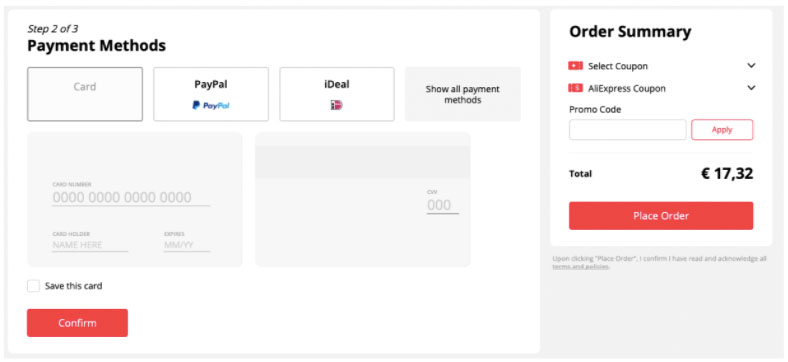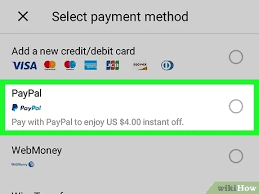 Important Tips for a Seamless Shopping Experience
Check Seller Ratings and Reviews:
Before making a purchase, it is crucial to thoroughly review the seller's ratings and read customer reviews. By doing so, you can gather valuable insights and make an informed decision. This process will help guarantee a reliable and satisfactory shopping experience.

Compare Prices and Shipping Options:

When browsing AliExpress, where multiple sellers offer similar products, it is advisable to compare prices, shipping options, and estimated delivery times to secure the best deal. Moreover, it is worth considering sellers who provide faster shipping methods, such as ePacket or AliExpress Standard Shipping. By carefully weighing these factors, you can optimize your purchasing decision and ensure a more satisfactory shopping experience.

Understand Customs Duties and Taxes:
When importing goods to Nigeria, it's important to be aware of customs duties and taxes that may apply. Familiarize yourself with the regulations and potential costs associated with your purchase to avoid any surprises.
Conclusion
AliExpress offers Nigerian shoppers convenient access to a wide range of trending products. To ensure a secure and seamless shopping experience, it is recommended to follow the suggested payment methods and adhere to the provided tips. Utilizing a Dollar virtual card, such as the one provided by Cardify, is the best and most trusted way to pay on the platform. Stay up to date with the latest trends, make informed purchases, and enjoy the excitement of shopping from the comfort of your home. Happy shopping with AliExpress!