Subscribing to Apple Music with Cardify Virtual Card
Cardify is a virtual card service that enables convenient and safe online shopping. This step-by-step guide will show you how to use Cardify to purchase Apple Music in Nigeria, enabling you to listen to your favorite music wherever you are.
1: Create an Account with Cardify
Visit the Cardify website using your preferred web browser.
Click on the "Sign Up" button to begin the registration process.
Fill in the required information, including your name, email address, and password.
Agree to the terms and conditions, and complete the sign-up process.
2: Verify Your Account
Check your email inbox for a verification email from Cardify.
Click on the verification link provided in the email to verify your account.
Once verified, log in to your Cardify account.
3: Fund Your Cardify Wallet
After logging in, navigate to your Cardify dashboard.
Click on the "Send" the you proceed to "Deposit" option. you can fund your NGN or USD wallet.
You can fund your NGN wallet with Peerstack, which is a peer-to-peer (P2P) system developed by Cardify for its users, or through bank transfer. You can fund your USD wallet with stablecoins like USDT or BUSD. Click here to know more about how to fund your wallet.
4: Generate a Virtual Card
To create your virtual debit card, go to the menu and click on "Systems," then click on "Cards."
You will have the option to create a basic dollar card (Mastercard) or a standard dollar card (Visa).
Check the card details, such as the spending limit, funding limit, card type, terms and conditions, and agree to them to proceed.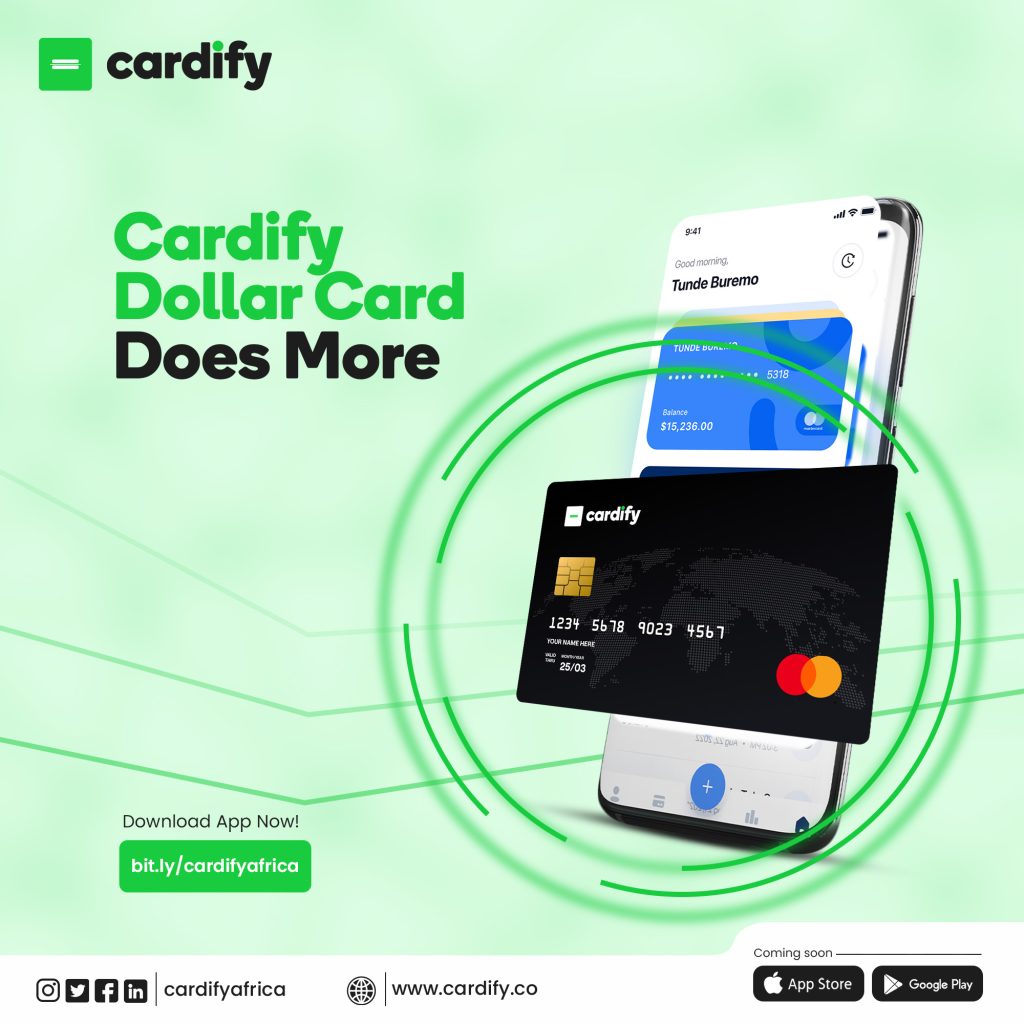 5: Register and Subscribe to Apple Music
Open the Apple Music app or visit the Apple Music website.
Sign in with your Apple ID or create a new account if you don't have one.
Navigate to the subscription page or the section where you can manage your subscription.
Choose the Apple Music subscription plan that suits your preferences.
During the payment process, select the payment method as credit or debit card.
Enter the Cardify virtual card details that you generated earlier.
Provide the necessary billing information, including your name and address, as required by Apple Music.
Confirm and proceed with the subscription purchase.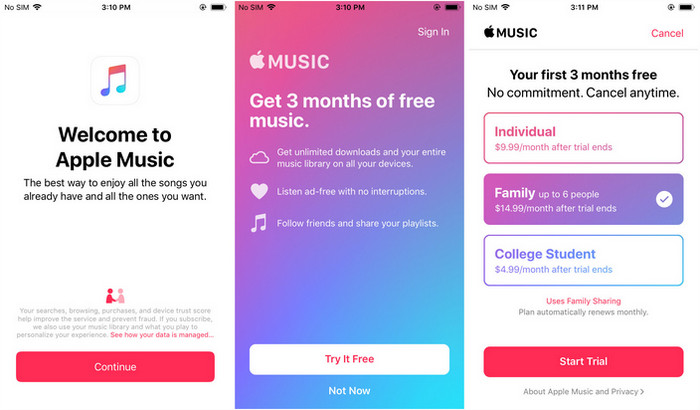 6: Enjoy Apple Music
Once the payment is processed and verified, your Apple Music subscription will be activated.
Start exploring the vast library of music available on Apple Music, create playlists, and discover new artists.
You can access Apple Music on your devices, including iPhone, iPad, Mac, Apple Watch, and Apple TV.
You can utilise the Cardify virtual card service to buy Apple Music in Nigeria by following the instructions provided in this article. When your subscription is active, you have unrestricted access to a huge selection of songs, albums, and playlists, which improves your music-listening experience.