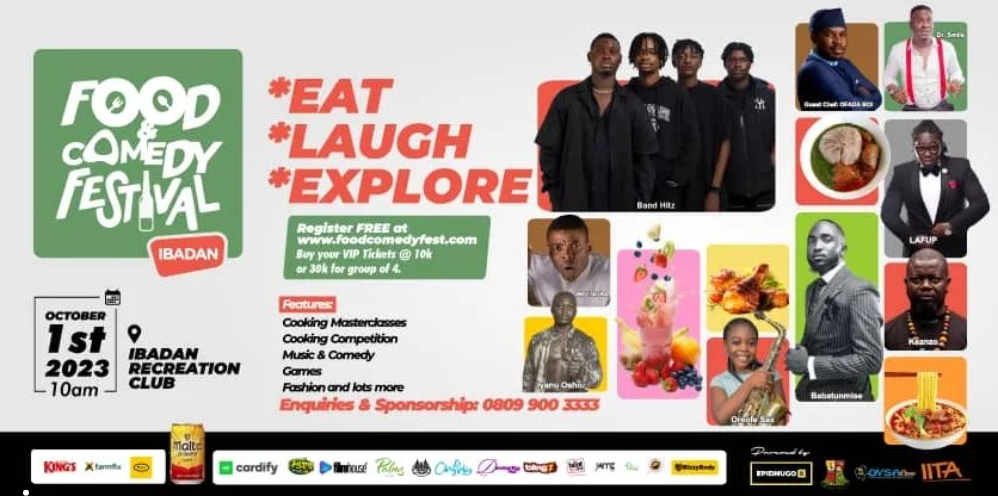 Introduction
On October 1st, Ibadan, the vibrant heart of Nigeria, came alive with the aroma of delicious food and the sound of uproarious laughter. The Recreation Club was the epicentre of all the excitement as the much-anticipated Ibadan Cook-a-Thon's Food Comedy Festival unfolded. Organized by the charismatic Segun Ogundipe, better known as "Lafup," this festival promised a delectable treat for foodies and comedy lovers alike. With a grand prize of 200,000 Naira at stake, it was an event that no one wanted to miss.
A Well-Deserved Treat
Lafup, the convener of this fantastic event, described it as a well-deserved treat for everyone. In a world that often seems too busy, too serious, and too hectic, the Food Comedy Festival aimed to provide a momentary escape, a chance to savour delicious food, and a platform to celebrate life. It was a day of indulgence and laughter, where worries were set aside and joy took centre stage.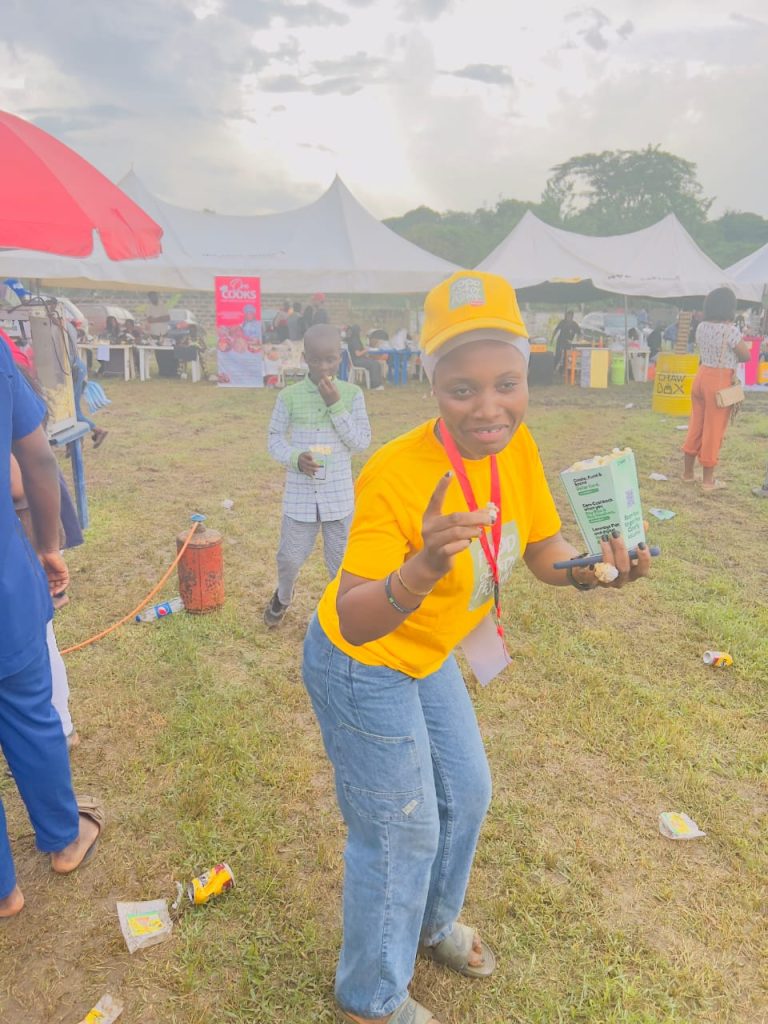 A Diverse Culinary Journey
One of the highlights of the festival was the diverse lineup of renowned food vendors. Hailing from both Ibadan and beyond, these culinary experts showcased the rich tapestry of flavours that define this city's food scene. Leading the pack was Chrysalis, one of the festival's lead partners, known for their culinary excellence. Local favourites like Ose Olorun, fondly referred to as Amala-Skye, Terminology, Onisasun, and Tiwa n Tiwa added their unique twists to traditional Nigerian dishes. The festival also welcomed out-of-town vendors like Ofada Boy and last year's festival winner, Chow Box, along with many others.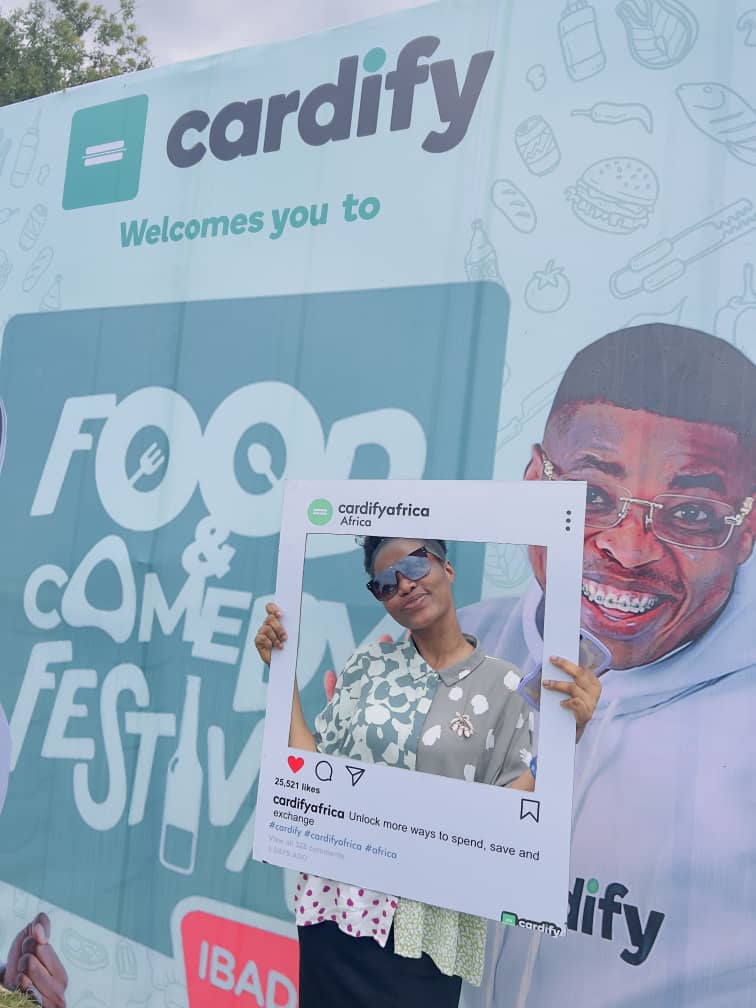 Support from Key Sponsors and Partners
The success of the Food Comedy Festival was made possible through the generous support of sponsors and partners. Key players included Filmhouse Cinemas, Malta Guinness, Devon Kings, MTN, Cardify, Farm At A Go, Dexterity, Soundtrend, Dreams Reality, and Farm Fix. Their contributions ensured that the festival could offer an unforgettable experience to attendees.

A Taste of Ibadan
The festival was not just about food; it was also a celebration of Ibadan's vibrant culture. The entertainment lineup featured some of Nigeria's top comedians, including Iyanu Osho, Woli Agba, and Bash, who had the audience in stitches with their hilarious acts. Musical talents like Ore Ofe sax, Band-hit, Keanzo, Dr. Smile, and Ofada Boy serenaded the crowd, sharing their culinary journeys and adding a melodious touch to the festivities.
Cardify, one of the festival's partners, had a delightful surprise in store for all attendees. They provided popcorn for everyone, making sure that the laughter and munching never stopped.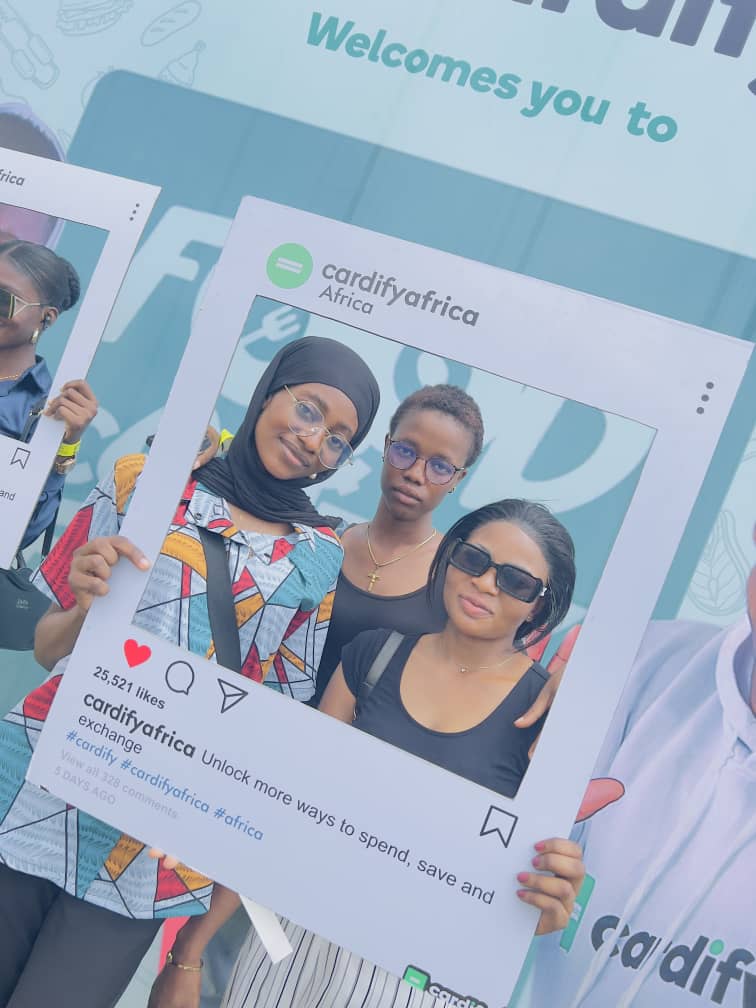 Conclusion
The Ibadan Cook-a-Thon's Food Comedy Festival on October 1st was a day filled with laughter, delectable dishes, and unforgettable memories. Under the charismatic leadership of Lafup, this festival showcased the best of Ibadan's culinary scene and brought together food enthusiasts and comedy lovers for a day of pure joy. With support from sponsors and partners, it was a testament to the power of community and the love for good food and entertainment.
As the sun set on this delightful day, it left behind the echoes of laughter and the satisfaction of full bellies. The Food Comedy Festival was not just an event; it was an experience that celebrated the simple joys of life and left everyone eagerly anticipating the next edition.