Here's a step-by-step guide on how to swap various digital pairs on Cardify:
Login to the Cardify Africa app or website: Access Cardify Africa either by logging into the app or visiting the website at www.cardify.co.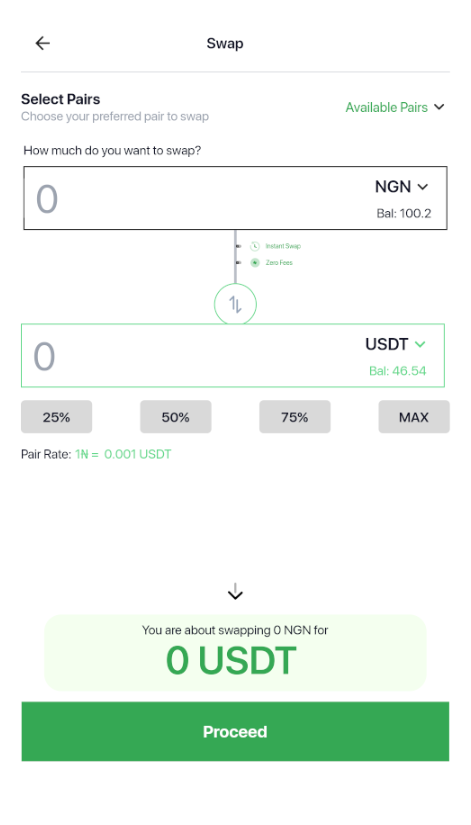 Navigate to the Swap section: Once logged in, find and click on the "Swap" section within the app or website. This will take you to the swapping options.
Choose the digital pair to swap: In this step, select the digital currency pair you want to swap. For example, if you want to swap USDT to NGN, choose the appropriate pairing.
Enter the swap details: Specify the amount of the digital currency you want to swap in the respective input fields. The system will display the estimated amount you will receive based on the current market rates. Take note of any applicable fees or limits.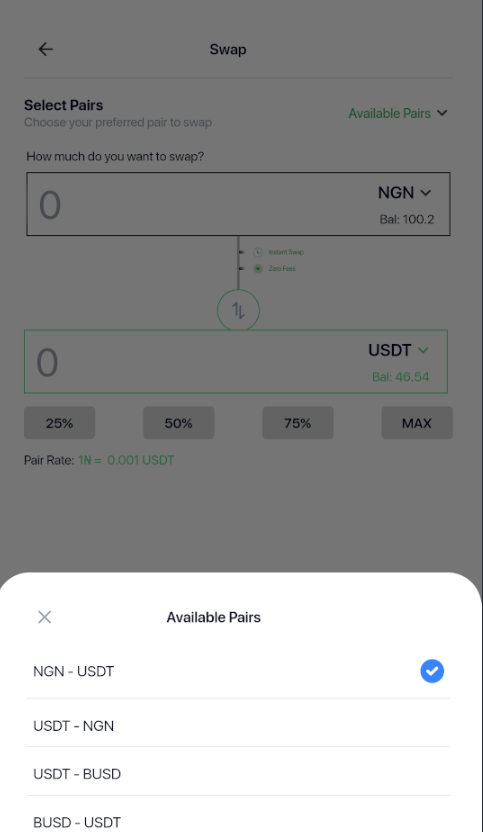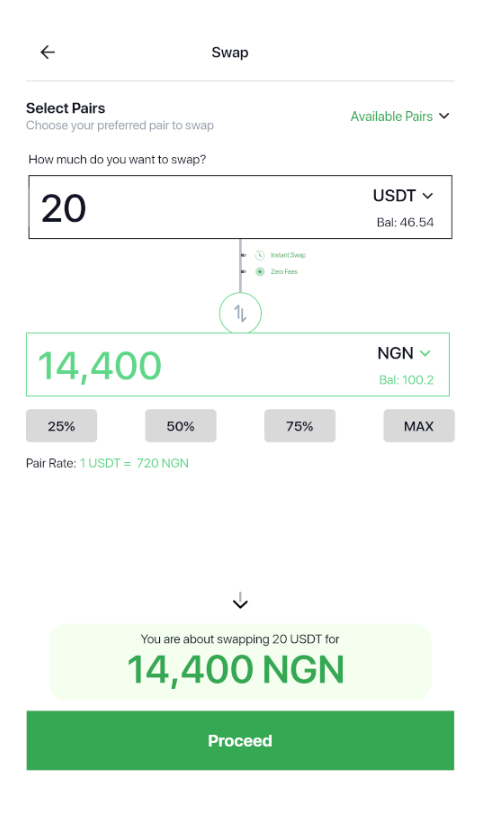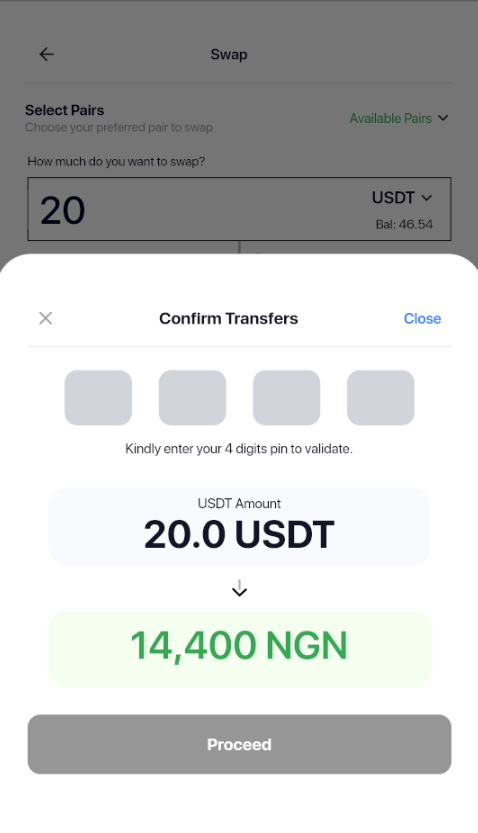 Confirm and complete the swap: Review the swap details to ensure they are accurate. If you are satisfied, proceed to confirm the swap. Depending on the platform, you may need to enter a four-digit PIN or use your phone's biometric authentication to authorize the swap. Once confirmed, the system will execute the swap at the best market rates, and the swapped funds will be reflected in your Cardify wallet.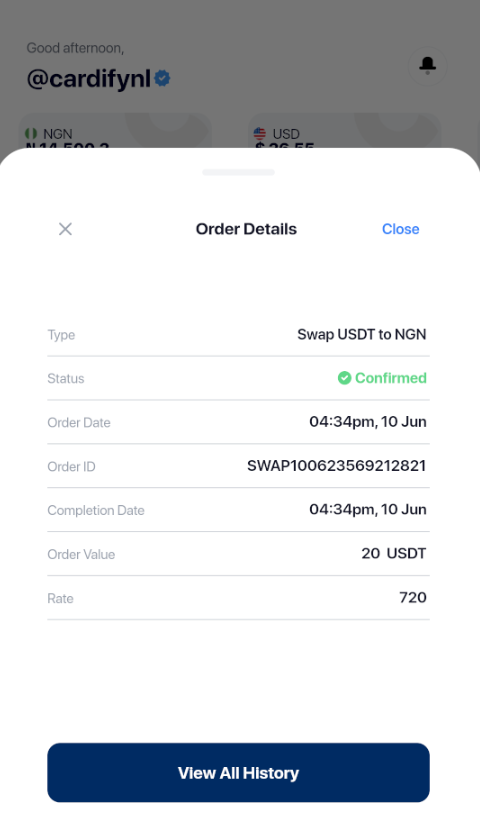 Please note that the exact steps and user interface may vary slightly depending on the version of the Cardify Africa app or website you are using. Make sure to follow any additional instructions or prompts provided during the swap process.
If you have any specific questions or need further assistance during the swap, you can reach out to Cardify Africa's customer support for guidance.