Amazon Offers Convenient Home Delivery in Nigeria
Introduction
Online shopping has changed how we shop by letting us shop from home. Amazon has risen in Nigeria. Amazon's Nigerian home delivery and shopping seem promising.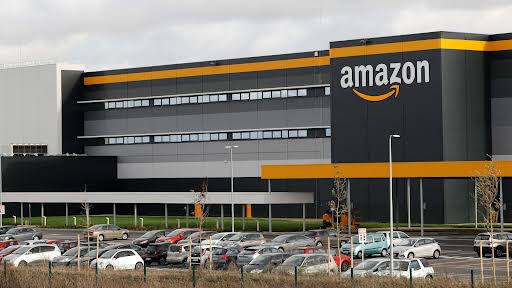 The Rise of E-commerce in Nigeria
Over the past decade, Nigerians have embraced online shopping as a more convenient option for brick-and-mortar establishments. It sought to serve its growing Nigerian client base as a worldwide e-commerce giant.
Amazon's Expansion in Nigeria: It has extended its presence in Nigeria in recent years, allowing Nigerian customers to enjoy its convenience and diversity. Amazon's global website (amazon.com) offers a wide range of products to Nigerian customers.
Purchasing on Amazon from Nigeria
Amazon from Nigeria is easy. Nigerian customers can browse millions of products in numerous categories and add items to their shopping baskets. It secure credit and debit card payment methods make it easy for Nigerians to buy.

Home Delivery to Nigeria
Amazon's fast home delivery is intriguing. Amazon ships eligible items to Nigeria, but delivery methods and dates vary by item and vendor. To ensure on-time delivery, customers can choose standard or expedited shipping.
Advantages and Considerations
a. Extensive Product Selection: Nigerians may buy gadgets, clothes, household goods, and more on Amazon. This helps find rare and hard-to-find items in local stores.
b. Competitive Pricing: Amazon's competitive pricing lets Nigerian buyers find affordable things. Amazon's promos and discounts boost its products' appeal value.
c. Customs and Import Duties: Ordering from Amazon to Nigeria requires knowledge of customs tariffs and import levies. The value and Nigerian customs restrictions determine these extra expenses.

d. Shipping Fees: Amazon ships to Nigeria, but fees may apply. Dimensions, weight, and destination affect shipping costs. Customers should check shipping fees before buying.
e. Customer Service and Returns: Amazon prides itself on its client-centric approach and reliable customer service. Nigerian customers can return or exchange defective products on Amazon.

Conclusion
Amazon's buying and shipping services have changed Nigerian internet commerce. Nigerians may shop in a worldwide marketplace from home with a wide range, low prices, and fast shipping. Shopping is easier when you understand customs, shipping, and returns. It dominates Nigeria's retail sector as e-commerce grows. Amazon's Nigerian payment platform, Cardify, improves security, checkout, and payment alternatives. This integration allows Nigerian clients to shop online comfortably, revolutionizing the retail scene and providing safe and convenient home delivery. Amazon's wide selection, fast delivery, and Cardify's secure payment platform make online shopping in Nigeria easier.