Cardify Africa offers different user levels that provide increased functionality and access to advanced features within the digital wallet platform. Upgrading your Cardify user level allows you to unlock additional benefits and enhance your overall experience. Here's a breakdown of the Cardify levels and how you can upgrade:
Level 1:
To reach Level 1, you need to complete the basic registration process, which includes providing the following details:
Phone Number (Verification)
First Name and Last Name
Username
Email (Verification)
Password
Set PIN
Additionally, you have the option to provide additional details, such as:
Gender
Date of Birth
Address
State
City
Postal Code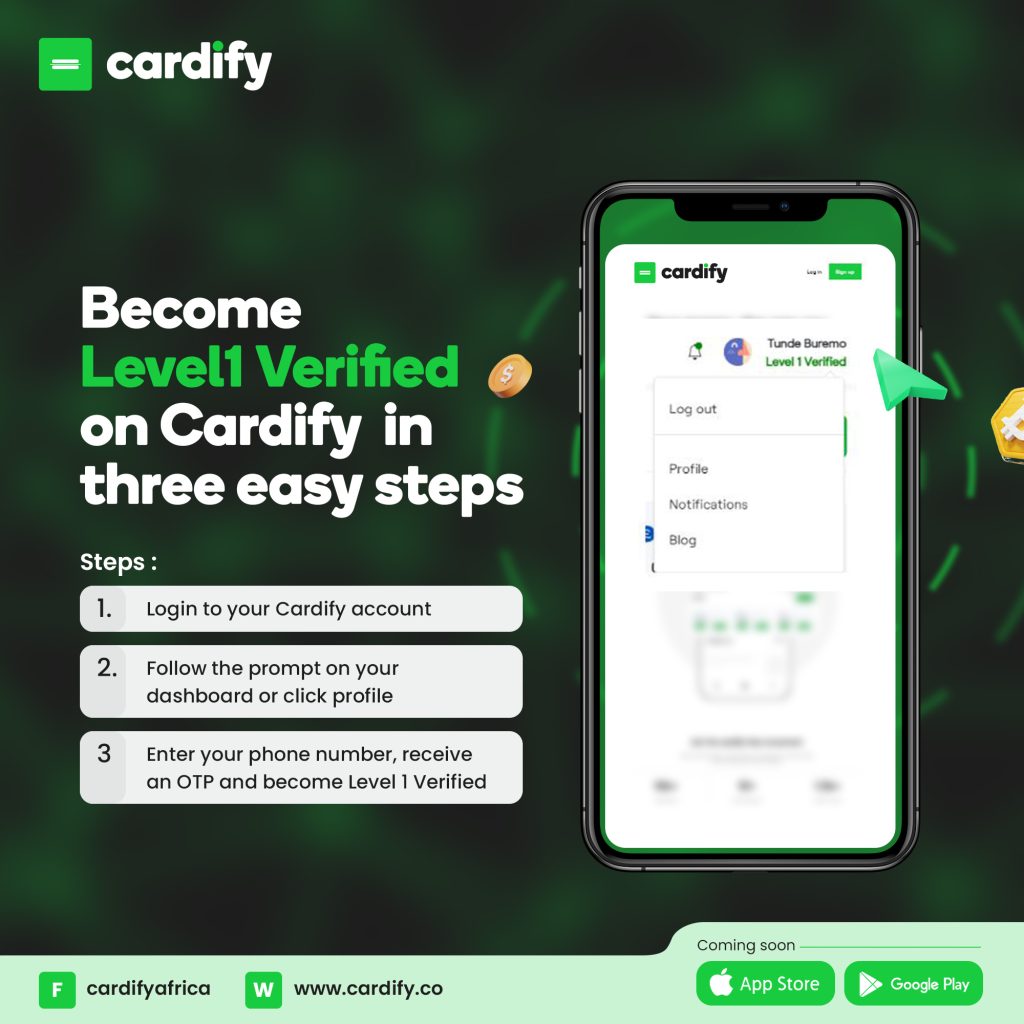 Level 2:
To upgrade to Level 2 and access more advanced features, you need to complete the following steps:
Verify your Bank Verification Number (BVN) with the phone number registered to your BVN.
Enable two-factor authentication for added security. This may involve linking your account to an authentication app or receiving verification codes through SMS (or whatsapp).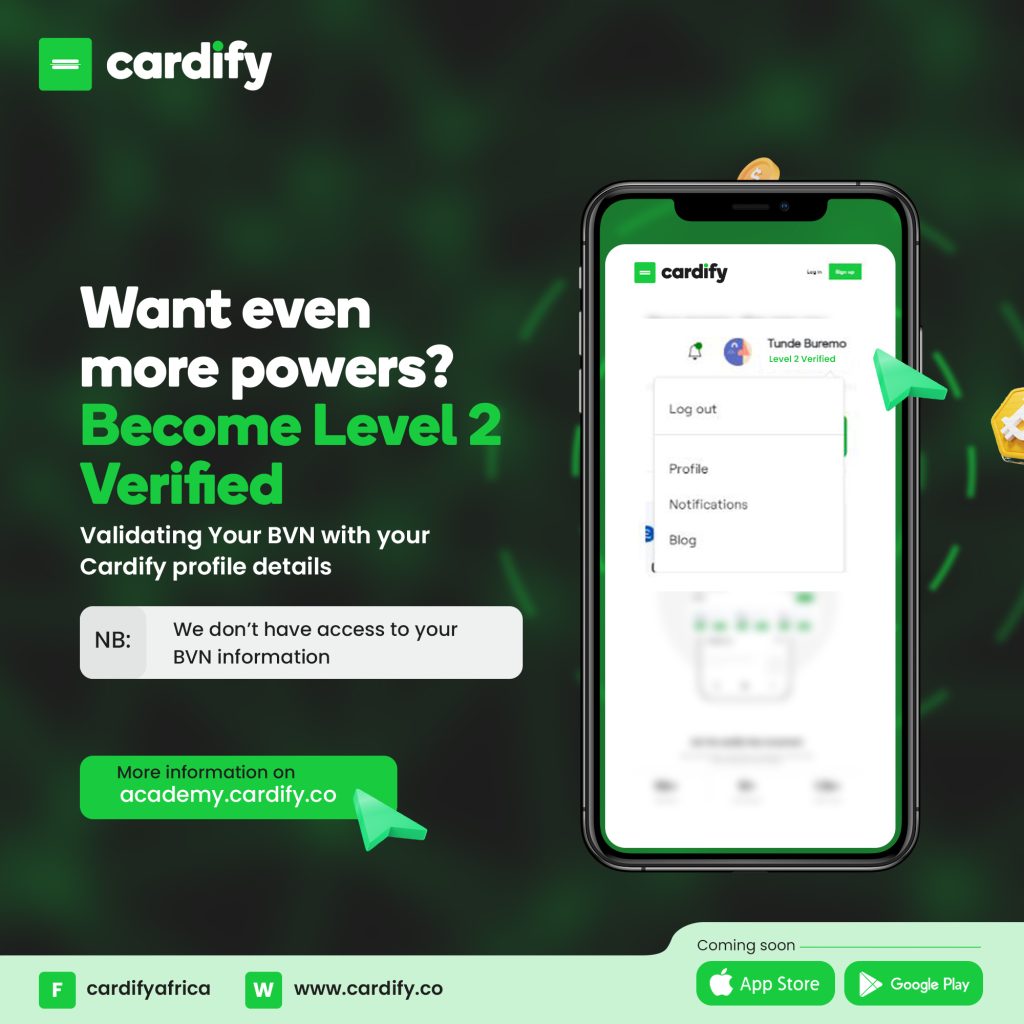 Level 3:
Level 3 provides even greater functionality within the Cardify Africa platform. To reach Level 3, you must complete the following requirements:
Provide a valid Regulatory ID card, such as a national ID card, driver's license, or passport.
Submit an utility bill that matches the address provided on your regulatory ID card. This bill serves as proof of residence and should display your name and address.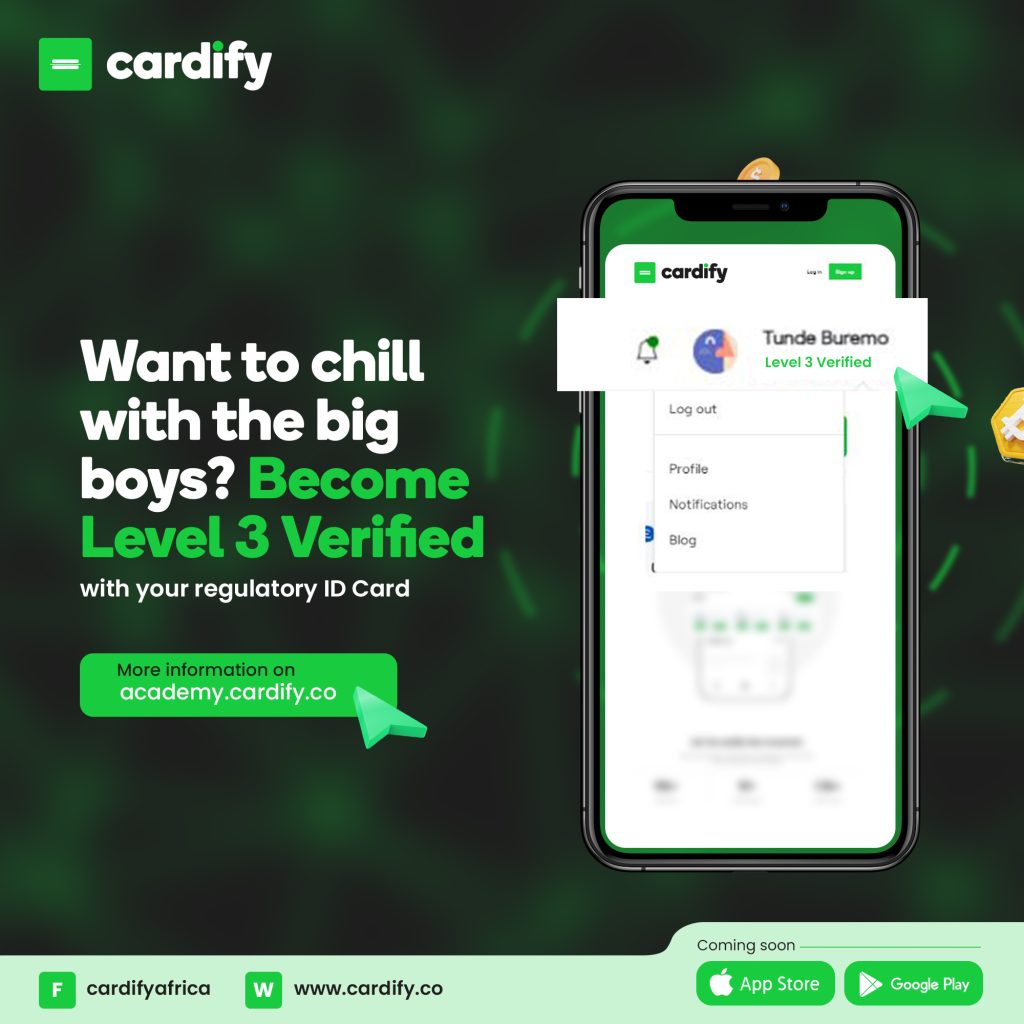 By meeting these requirements, you can upgrade to Level 3 and enjoy the full range of features and benefits offered by Cardify Africa.
Cardify Africa aims to make spending across various fiat and digital currency wallets as seamless as possible. The platform provides services such as Cardify Wallets, Virtual Cards, Cardify Swap, and Cardify Bills, allowing users to deposit, withdraw, convert currencies, and perform various transactions within the digital wallet.
Upgrade your Cardify user level to unlock additional functionalities and maximize your digital wallet experience. Take advantage of features like Virtual Dollar Cards, swap services, and convenient bill payments offered by Cardify Africa.