Celebrating Innovation, Entrepreneurship, and Community
The inaugural Ibadan Tech Expo, held on September 9, 2023, at the prestigious International Conference Centre in Ibadan, marked a resounding success with an astounding turnout of more than 6,000 enthusiastic attendees. This groundbreaking event, sponsored by Cardify Africa, not only showcased more than 50 innovative tech start-ups but also served as a testament to the thriving tech community in Ibadan.
Hon. Balogun Danjuma, the visionary Convener of Ibadan Tech Expo, welcomed the diverse crowd and shared his inspiring journey, underscored by overwhelming support from over 1,000 volunteers and an impressive sponsorship count of 72. He further outlined an ambitious 10-year plan, committing to nurturing local talent, fostering innovation, and positioning Ibadan as a burgeoning tech hub for tech communities in Nigeria.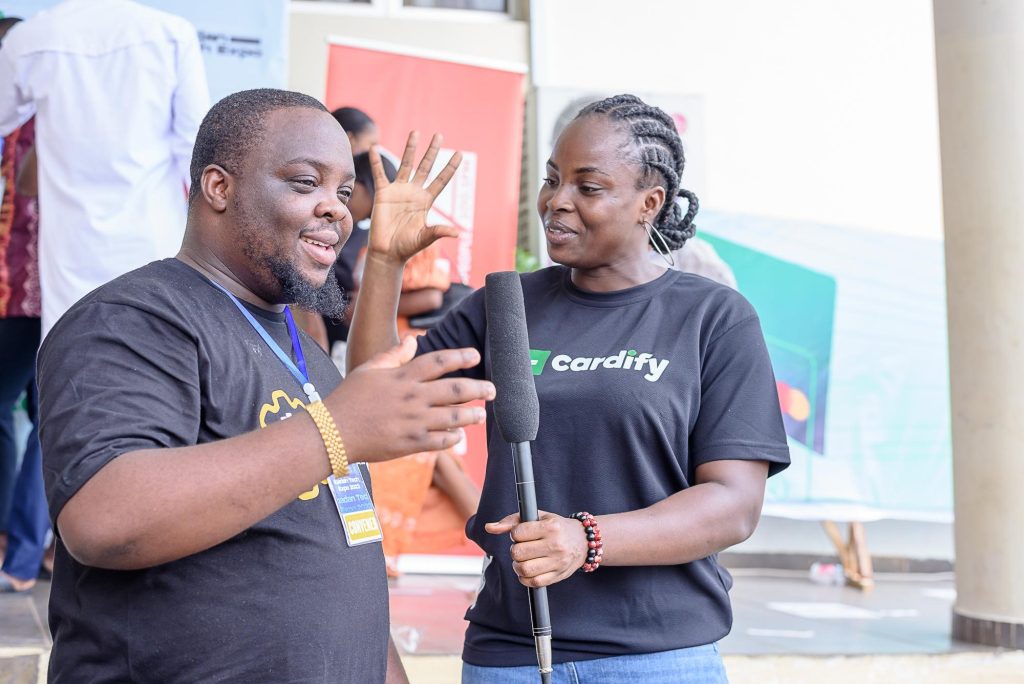 "To me, the Ibadan Tech Expo is more than an event; it's a transformative movement set to propel our city into the global tech spotlight. My team and I are committed to nurturing local talent and fostering innovation for a thriving tech ecosystem in Ibadan," Hon. Danjuma emphasized.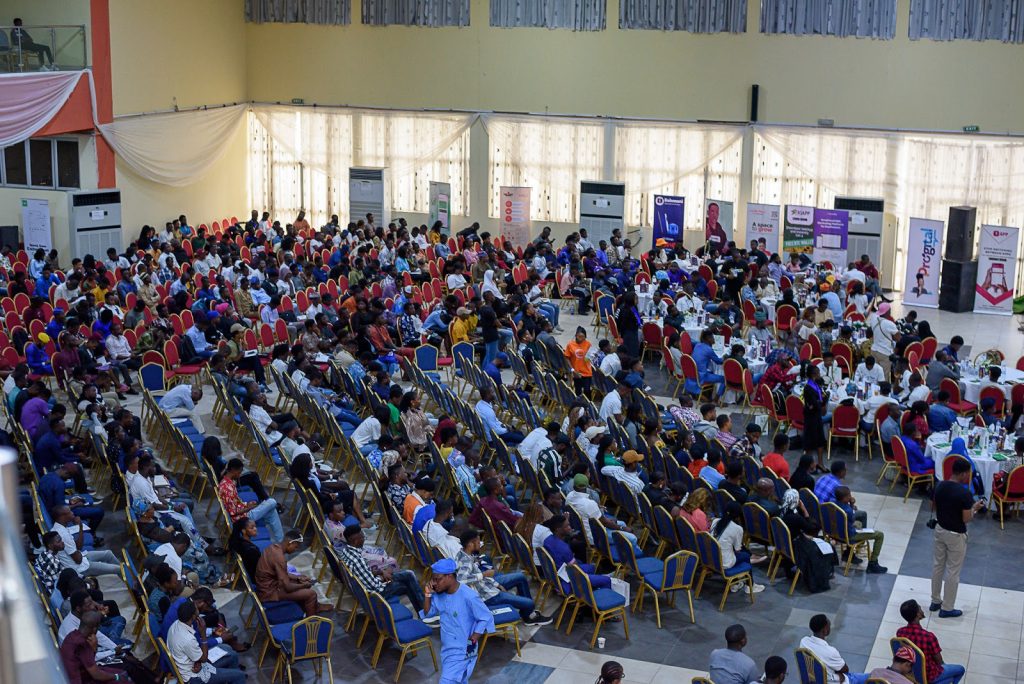 Seun Onigbinde; Director of BudgIT was the event's first keynote speaker. He inspired the audience with his insightful address. Onigbinde stressed the importance of disruptive innovation, shared his entrepreneurial journey with BudgIT, and urged attendees to aspire to global excellence in fintech, emphasizing that they can achieve it without leaving Ibadan. "You don't need to leave Ibadan to think big or work at a global level. To succeed in tech, you must possess poise, intelligence, expertise, and soft skills. Take courses on management and leadership, push yourself out of your comfort zone, and build the smallest version of your idea that delivers value," advised Onigbinde.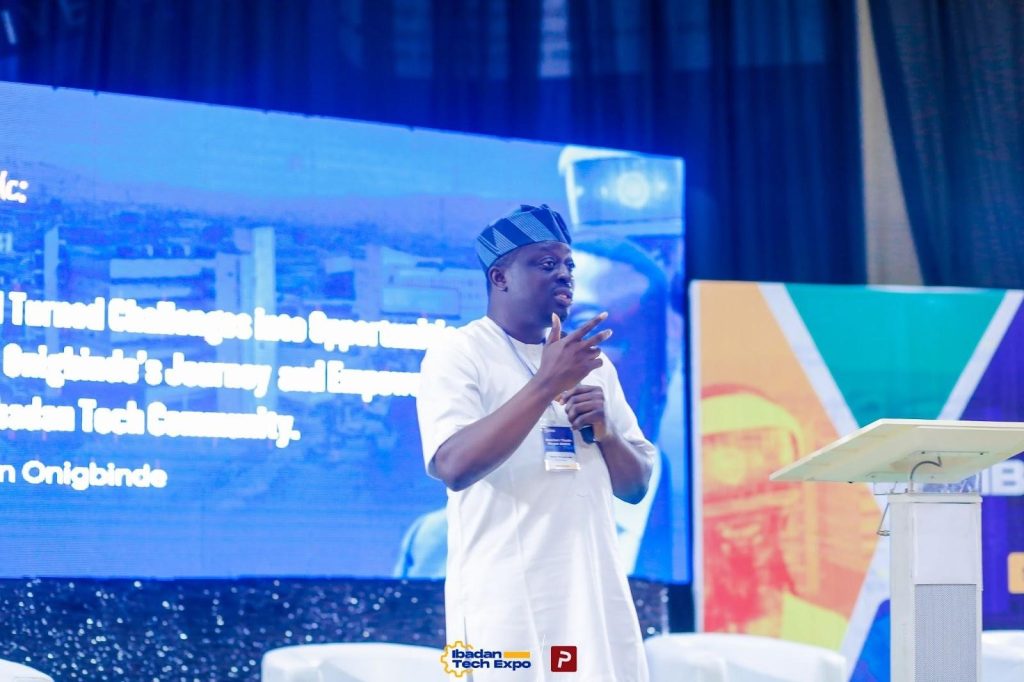 Akin Alabi, the second keynote speaker, delivered an engaging speech on "How to Sell Tech to Nigerians." He emphasized the distinction between having a tech job and owning a tech business, highlighting the need for tech to empower and enhance traditional business models. Alabi underscored the importance of solid business fundamentals over coding skills and the risks of relying solely on luck in entrepreneurship.
Tunde Buremo, the CEO of Cardify Africa and a distinguished panelist at the tech event, delivered a compelling talk titled "Navigating the Tech Ecosystem." He emphasized the notion that geographical location should not serve as a hindrance to innovation. Buremo went on to elucidate Cardify Africa's strategic positioning as a pioneer in facilitating cross-border utility payments within Nigeria and across the African continent.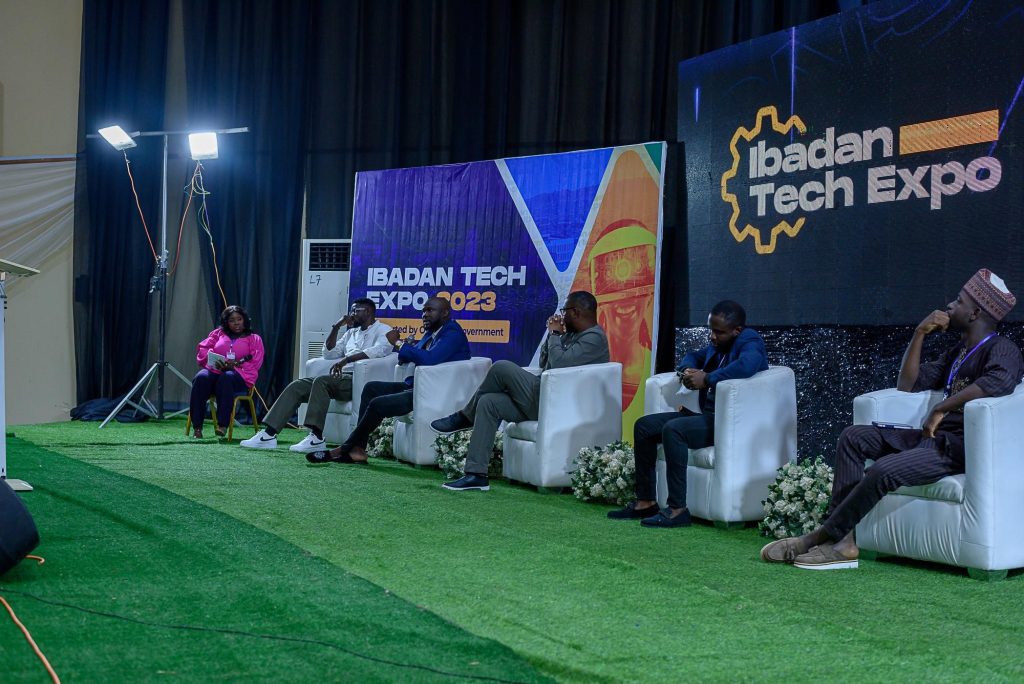 Buremo clarified the startup's ambitious goal: to emerge as the ultimate destination for comprehensive multi-payment utility solutions across the African continent. He emphasized the innovative aspect of Cardify Africa's virtual cards, enabling users to fund them with both NGN and USDT. Furthermore, he stressed the convenience of their bill payment offering, designed to offer Nigerians a seamless platform for topping up balances, purchasing vouchers, and booking tickets directly from their digital wallets.
In closing, Buremo articulated Cardify's vision to simplify and streamline utility payments across Africa. He reiterated the startup's commitment to delivering seamless solutions in this domain.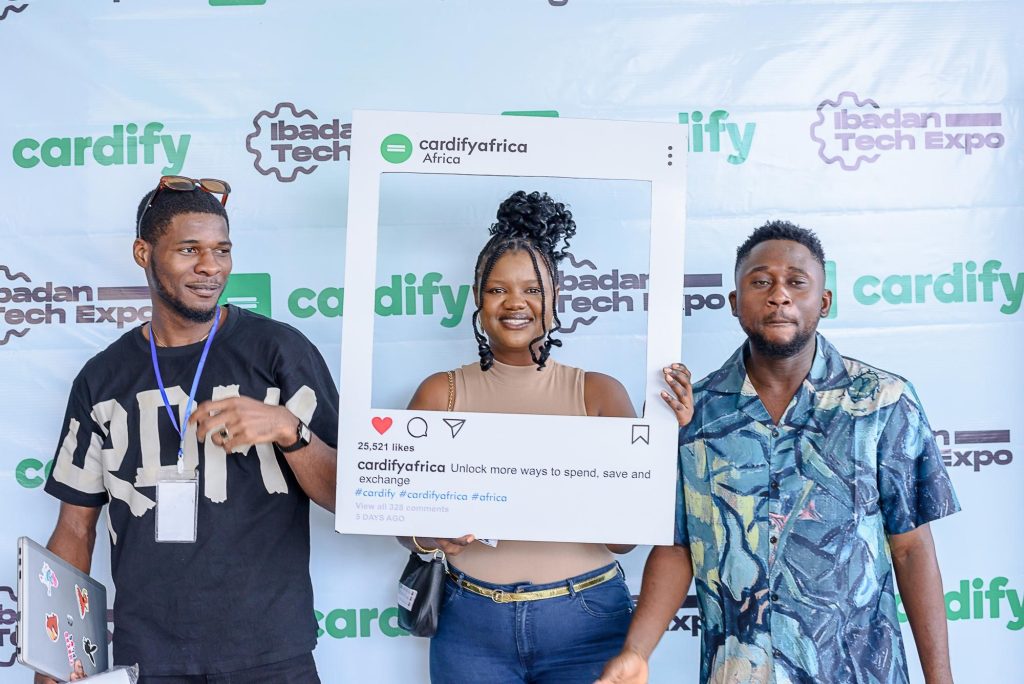 Fostering Tech Entrepreneurship
In a statement, Mr Taiwo Idris, Cardify's Chief Marketing Officer, highlighted the company's firm commitment to nurturing tech entrepreneurship. This commitment extends to Oyo State, Nigeria, and beyond, emphasizing the Expo's potential to become a pivotal event. The event aims to foster an inclusive tech ecosystem that brings together diverse tech enthusiasts, professionals, and stakeholders. Together, their collective efforts aim to shape a brighter future for both the tech community and the entire nation.
In his closing remarks, Hon. Danjuma expressed gratitude to all who supported the event. This includes the executive governor of Oyo State, Eng. Seyi Makinde, the Oyo State Government, Cardify Africa, Google Developer Student Clubs, LARVA Academy, MTN, Patchpay, Sanwo.io, and esteemed media partners. These partners include the Nigerian Tribune, NewsExtra24, Jamz FM, Beat FM, and Naija FM, among others.