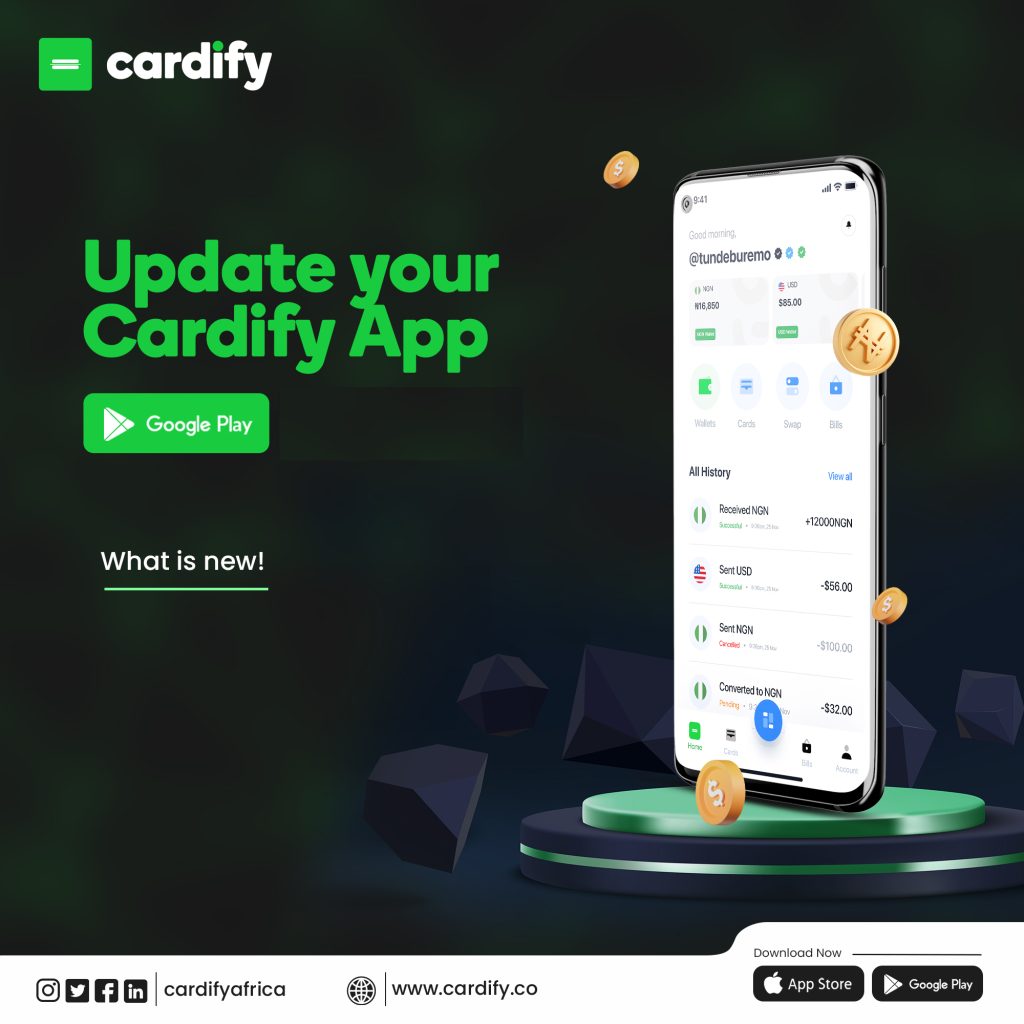 Hi there, we are super excited to bring you the latest update to your favorite digital wallet app – Cardify Version 1.4. Our commitment to enhancing your financial experience remains steadfast, and this update brings forth a plethora of new features that are set to redefine the way you manage your finances. Let's dive right into the exciting additions that await you:
Cashback and Referral System Integration: Maximizing Your Rewards
In the spirit of rewarding your loyalty, Cardify Version 1.4 introduces a fully integrated cashback and referral system. Earn enticing cashback rewards on your everyday transactions, making every purchase a step towards savings. Additionally, our new referral system allows you to invite friends and family to join the Cardify community, earning both you and your referrals exclusive bonuses. It's a win-win situation, where you reap benefits while helping others discover the convenience of Cardify.
Enhanced App Login and User Experience: Seamlessly Secure
Security and user experience go hand in hand. With this update, we've streamlined the app login process, ensuring a seamless and secure entry into your digital wallet. Our refined user interface provides intuitive navigation, making managing your finances a breeze. Your financial data remains safeguarded while you enjoy a smoother, more intuitive experience.
Verification Process Enhancement: Swift and Reliable
Verifying your identity is crucial for the security of your financial transactions. With Cardify Version 1.4, we've elevated the verification process to ensure it's both swift and reliable. Our advanced verification algorithms ensure accuracy while minimizing any inconvenience. Rest assured that your sensitive information is handled with the utmost care, ensuring a secure digital environment for your financial activities.
Bug Fixes: A Glitch-Free Experience
We understand that even the smallest glitches can disrupt your financial flow. In response to user feedback, we've diligently worked on resolving any bugs and technical hitches that might have marred your experience. With our comprehensive bug fixes, you can now enjoy a smoother journey within the Cardify app.
This update is just one step in our continuous journey towards enhancing your digital wallet experience. We're constantly exploring new ways to improve, innovate, and bring you features that simplify your financial management while ensuring the highest standards of security.
Stay tuned for more exciting updates on the horizon.
Check out our newest upgrade to version 1.5