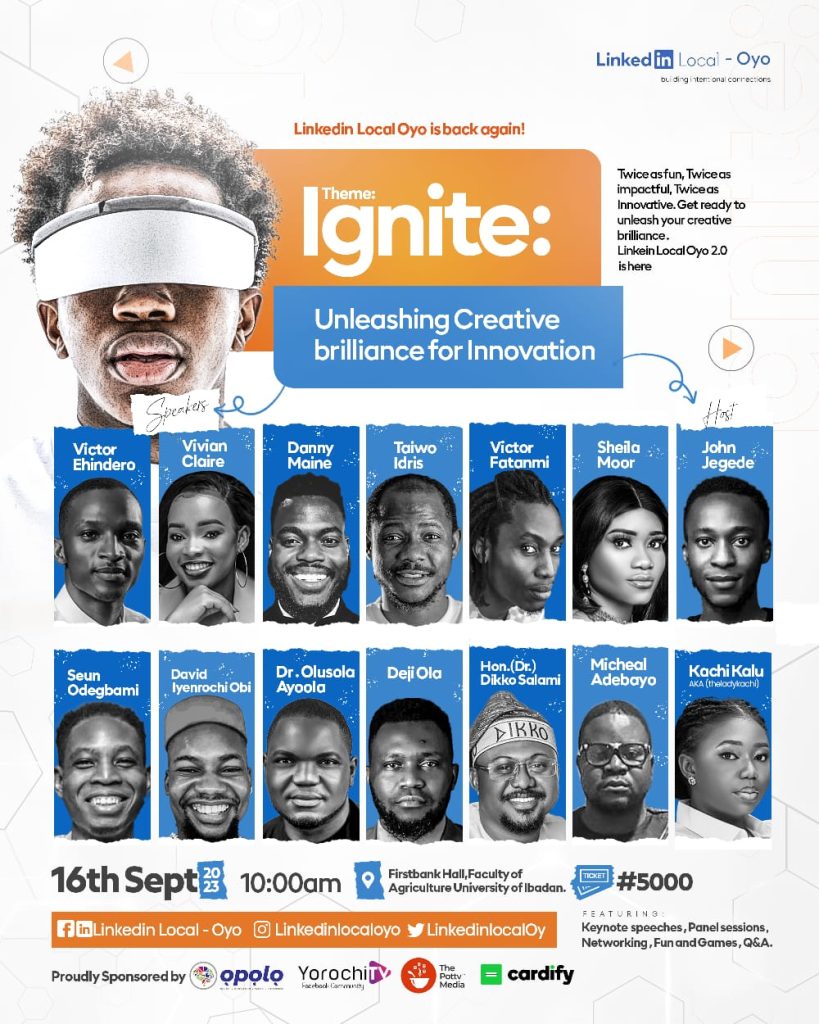 September 16, 2023.
In the realm of corporate social responsibility, fostering meaningful connections and sharing valuable insights with the community is pivotal. One such exemplary endeavor was the LinkedIn Local Oyo event, proudly sponsored by Cardify, an innovative company that understands the significance of not only growing businesses but also nurturing the local professional ecosystem. This event was a beacon of knowledge and networking, featuring esteemed speakers such as Mr. Idris Taiwo, the Chief Marketing Officer at Cardify, Victor Fatanmi, Dr Olusola Sayeed Ayoola, Sheila Moor, Daniel Emah, David Yorochi and Seun Odegbami, who shared their insights on brand representation and leveraging the abundant values of LinkedIn. In this blog post, we'll delve into the highlights of this event and explore the key takeaways from these industry leaders.
The Power of Brand Representation by Mr. Idris Taiwo Mr. Idris Taiwo, the CMO of Cardify, took center stage to discuss the paramount importance of brand representation. He emphasized that your brand is more than just a logo or a tagline; it's the essence of your business, the values it upholds, and the promise it delivers to customers.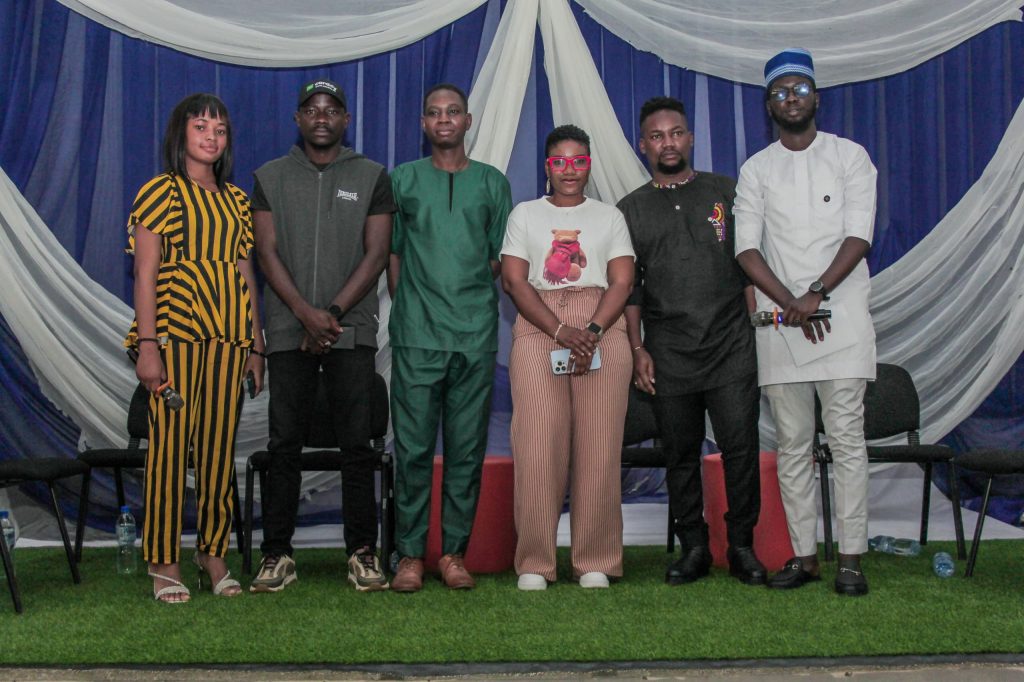 Leveraging the Abundant Values of LinkedIn by Mr. Seun Odegbami Mr. Seun Odegbami, a respected figure in the LinkedIn community, shared his expertise on how professionals can harness the abundant values of LinkedIn. His presentation highlighted the platform's potential for personal and professional growth.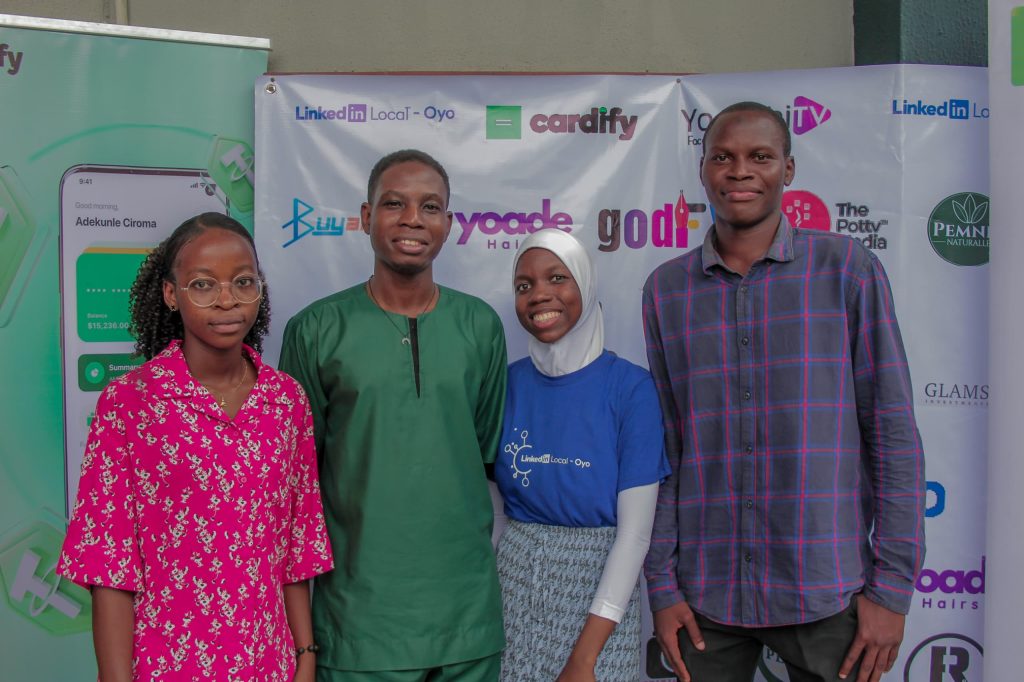 Corporate Social Responsibility by Cardify Sponsoring the LinkedIn Local Oyo event exemplified Cardify's commitment to corporate social responsibility. By actively participating in events like these, Cardify not only supports local communities but also strengthens its own brand image as a socially responsible organization. This aligns with the belief that businesses should not just focus on profits but also on giving back to the community and nurturing a culture of learning and growth.
Conclusion
The LinkedIn Local Oyo event, sponsored by Cardify offered attendees valuable insights into brand representation and the abundant values of LinkedIn. As Cardify continues to champion corporate social responsibility by supporting events like these, it demonstrates its commitment to both its business success and the broader professional community. This event was a testament to the power of collaboration, learning, and giving back to society, values that should inspire us all in our professional journeys.
Catch a glimpse of Cardify's Past events.