Here's a step-by-step guide on how to buy MTN, Airtel, 9mobile, and Glo airtime and data in Nigeria with USDT and other stablecoins on Cardify:
Login to the Cardify Africa app or website: Visit the Cardify Africa website at www.cardify.co or log in to the Cardify Africa app on your mobile device. NB: It is obvious from the picture below that i don't have an NGN balance, as i'll be buying airtime directly with my USDT.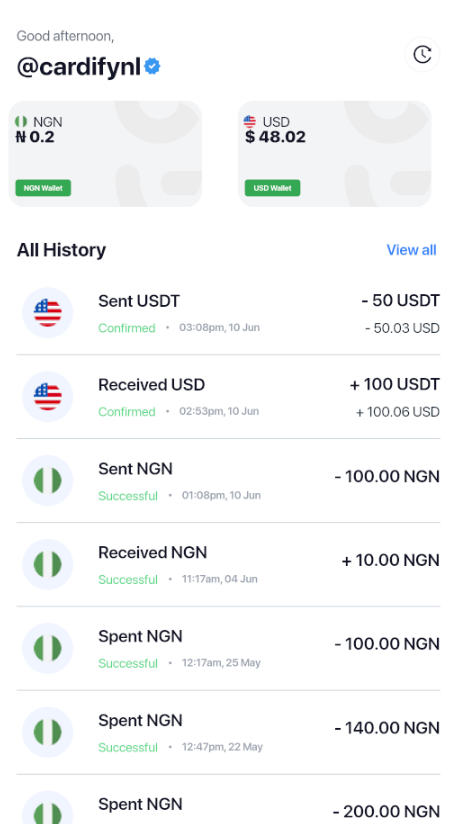 Navigate to the Bills section: Once logged in, find and click on the "Bills" section within the app or website. This will take you to the bill payment options.
Choose the Top-up category: From the list of categories available in the Bills section, select the "Top-up" option. This category is specifically for buying airtime, data and other top up related bills.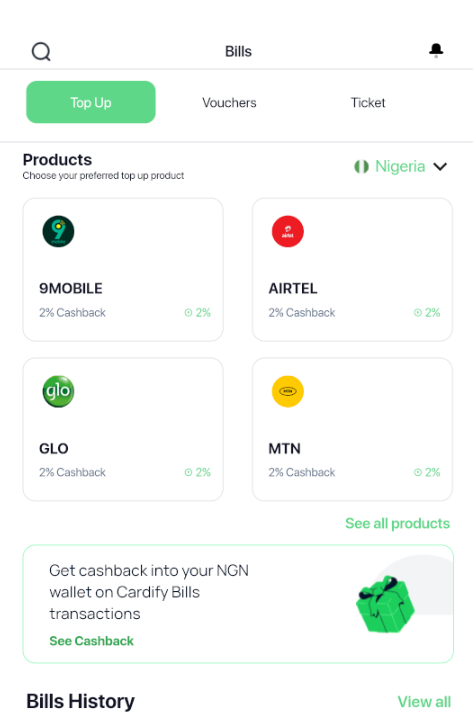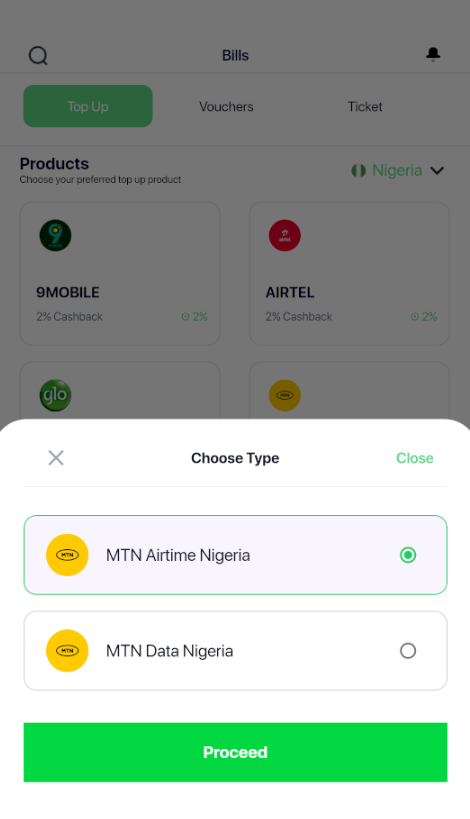 Select the desired mobile network provider: In this step, choose the mobile network provider you want to buy airtime or data for. For example, if you want to buy MTN airtime, select MTN Airtime Nigeria from the list. Enter the details and complete the transaction: Enter your phone number or choose a contact from your list. Specify the amount of airtime or data you want to purchase.
On the payment page, click the currency and choose any stablecoin (such as USDT) to buy airtime directly with stablecoin.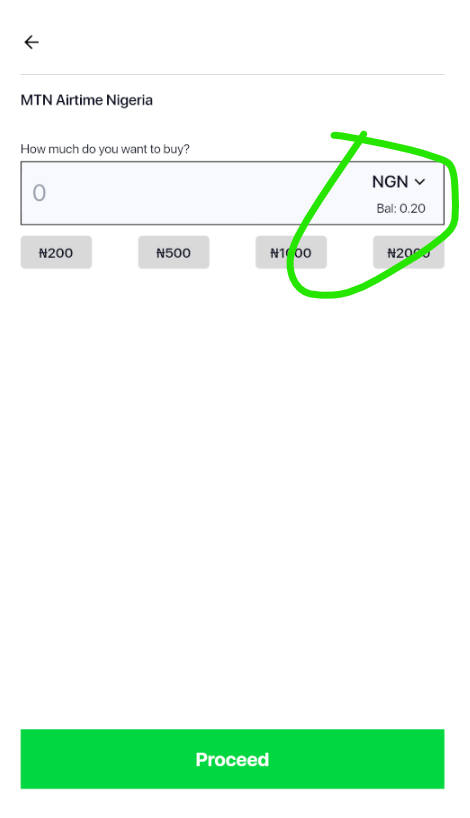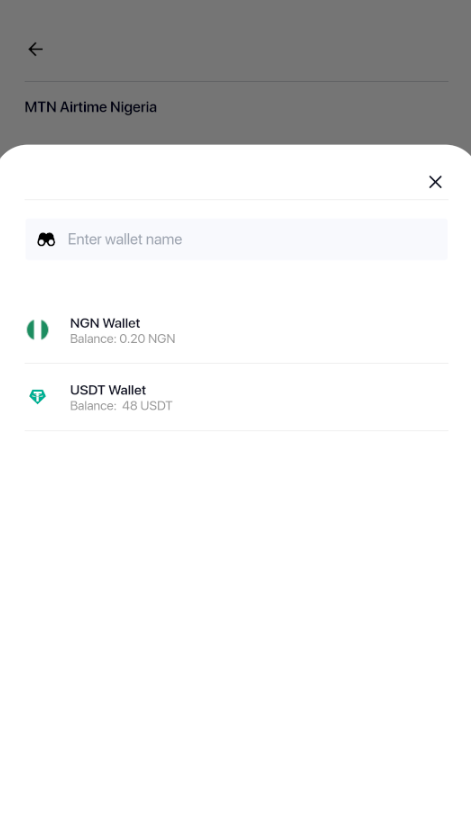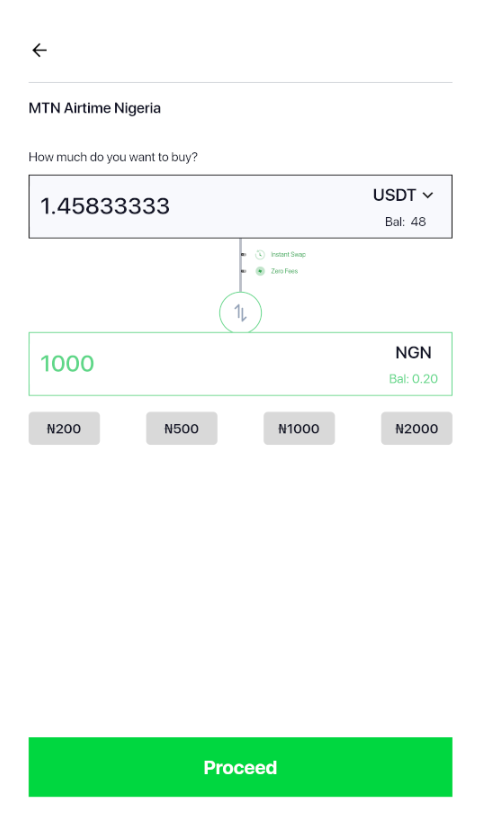 Now enter the amount of the MTN Airtime you need to buy, let's assume 1000 Naira, the system then reflects the USDT value of the sum.
After choosing the preferred currency, click "Continue". Confirm the transfer by entering your four-digit PIN or using your phone's biometric authentication. Once confirmed, the transaction will be completed, and the airtime or data will be purchased with the selected stablecoin.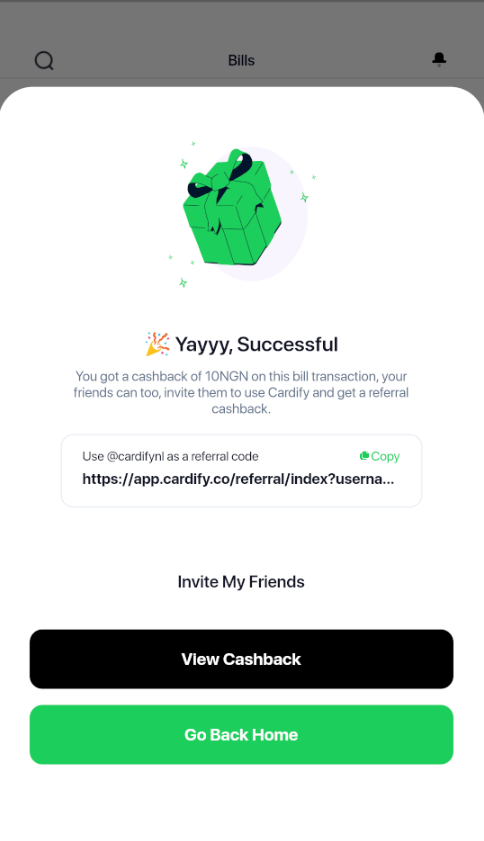 Viola, you have now successfully paid your bills with USDT through the Cardify platform. Also you can earn cashback by inviting friends, tweeting about your purchase and paying more bills.
Remember to check for any specific instructions or requirements provided by Cardify during the transaction process.