Have you ever thought about enrolling in an online course but couldn't proceed because you couldn't use your Naira Debit card for payment? If you have, here's some great news! Cardify offers a solution that allows users to make payments on international online platforms using virtual cards. To begin, all you need to do is download the Cardify mobile app and create an account to sign up.
This post serves as a straightforward tutorial on using Cardify's virtual dollar cards to pay for online courses. Without wasting any time, let's dive right in.
What is Cardify?
Cardify Africa is a digital wallet platform that allows users to leverage their funds between various digital wallets. Cardify aims to make spending across various fiat and digital currency wallets as seamless as possible. The brand's core values revolve around the cardinals of flexibility and efficiency. Users of Cardify can deposit money into a variety of popularly used wallets while making use of the flexible conversional advantages of those wallets within and outside the system. In a similar vein, the Cardify platform also issues virtual cards to facilitate frictionless spending directly from the it's wallets.
Therefore, if payment has stopped you from starting any of your favorite online courses, this is the platform you need to make payments globally and at the best rates.
How does the Virtual dollar Card work?
To access the Cardify Virtual dollar Cards, you'll need to download the mobile app and create an account.
Follow the following steps to get a virtual card on Changera:
Download the app from Google Play Store.
Create an account.
Verify your account
Enter all your information on the app.
Verify your BVN
Turn on your 2FA
Click on the cards button to create a card.
Click on "create card" on the card page, then select your wallet to make payment.
Once payment is successful, click "Continue" to see your new virtual card.
Learn how to easily pay for your online courses using the Cardify Virtual Card
Once you've signed up on Cardify and obtained your virtual dollar card, making payments on any platform becomes a breeze. Simply provide your virtual card details and pin as your payment method—it's that straightforward!
Not only is it convenient, but you can also spend up to $10,000 per day and up to $100,000 per month without facing any foreign exchange limitations. So, why wait? Start exploring Cardify today and make the most out of your preferred online learning platforms.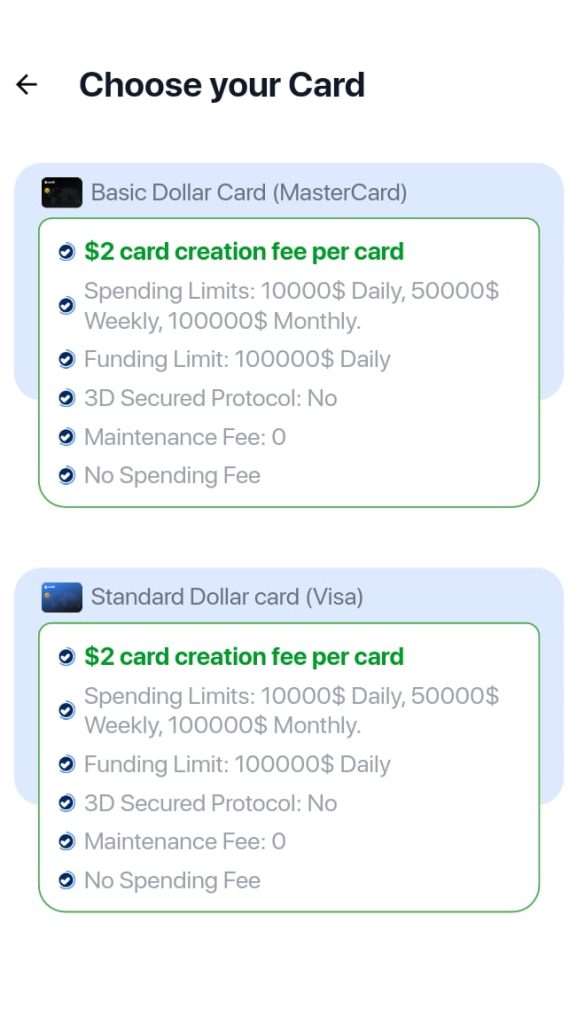 Conclusively, the Cardify card offers Nigerians a hassle-free solution for paying for Udemy courses in dollars. This virtual card can be funded with either naira or stablecoins (USD, BUSD, etc.) and enables users to effortlessly make online payments in dollars. Additionally, the Cardify Africa basic dollar card provides added convenience for paying for other services like Google Play, YouTube, Amazon, AliExpress, PayPal, Fiverr, Opera, AWS, Twitter, and more.
To begin, download the mobile app today and get started on your online learning journey.