How to Use the 2FA Lock and Biometric Features on Cardify Africa
Cardify Africa offers additional security features to protect your account and transactions. You can enable the 2FA Lock and Biometric features for added convenience and protection.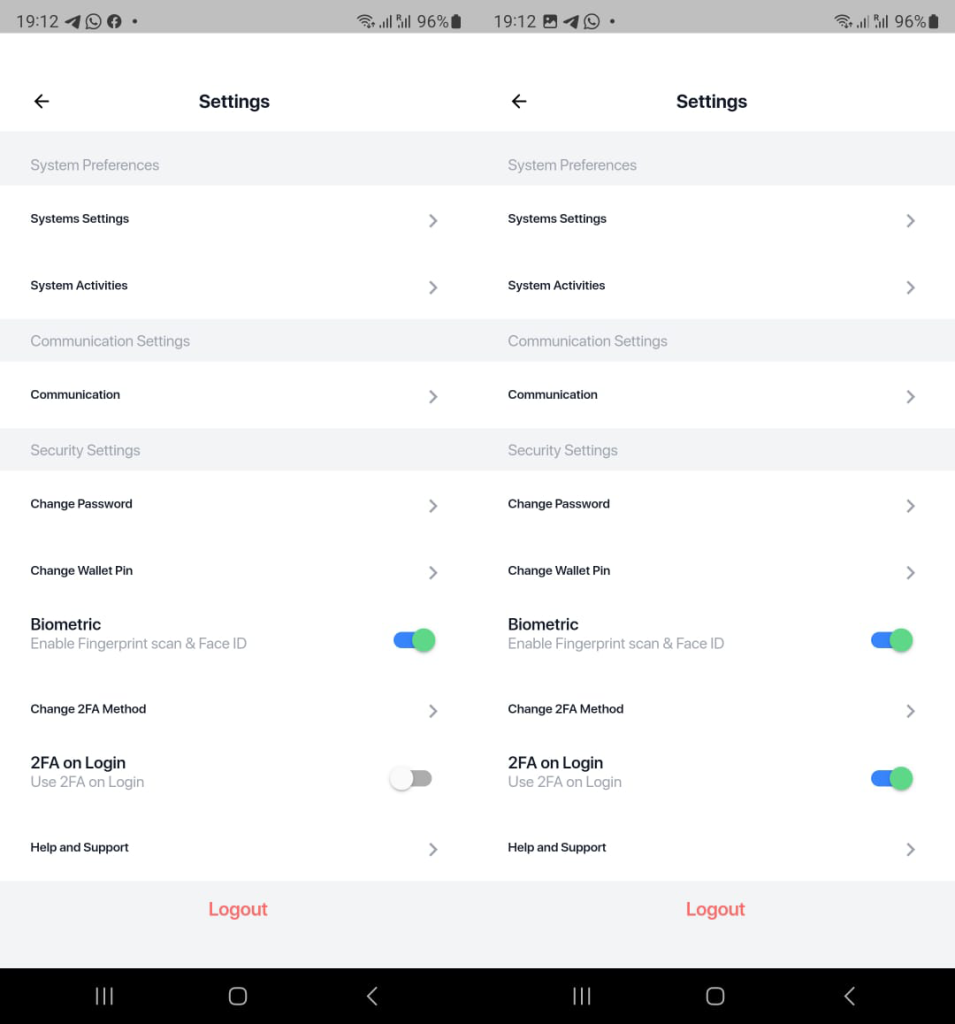 Here's how to use these features:
2FA Lock:
Login to the Cardify Africa app on your mobile device.
Click on "Account" to access your account settings.
Find the "Settings" option and navigate to the "2FA on Login" toggle.
If the toggle is turned on, the system will always ask for your 2FA code whenever you log in to your account.
It is recommended to keep the 2FA Lock feature enabled to enhance the security of your account.
Biometric Authentication:
In the Cardify Africa app, go to your account settings.
Look for the "Biometric" option and toggle it on.
This feature allows you to validate Level 1 graded transactions using your biometric data (fingerprint or face ID), eliminating the need to enter your four-digit Cardify PIN.
Once the Biometric feature is enabled, you can use your biometric data to authorize transactions quickly and securely.
By utilizing the 2FA Lock and Biometric features, you can ensure that your Cardify Africa account is protected with an additional layer of security. The 2FA Lock requires a verification code during login, and the Biometric feature allows you to validate Level 1 transactions using your biometric data, enhancing convenience and security.
Cardify Africa provides a range of services, including Cardify Wallets, Cardify Virtual Cards, Cardify Swap, and Cardify Bills. These features allow users to manage their funds, create virtual debit cards, convert currencies, and make payments conveniently within the platform.
Embrace the flexibility, efficiency, and security offered by Cardify Africa as you navigate the world of digital wallets.